VADIS S.A. is a leading European company in Big Data Analytics, Data Mining and smart Business Intelligence.
Vadis provides a set of high level in-house developed tools for Big Data, Web, Text and Graph Mining which they combine with highly developed expertise in Data Analytics, Predictive & Prescriptive Modelling and Data Clustering. This innovative and unique approach enables Vadis to deliver strong Business Intelligence Added Value to his customers, especially since results can be analyzed through very user-friendly & customizable data visualization, drill-down and analysis tools.
Most of their customers use this approach for improving their Sales Efficiency, Risk Management and Data Quality.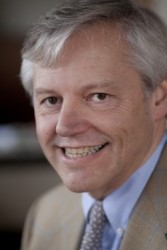 Vadis's sales model is both by direct sales as well as through Strategic Alliances with partners as Bureau van Dijk, BECI and Trasys.
Vadis teams are composed of Data Mining Experts, Business Analysts, Software Developers and a large in-house R&D department to provide optimum support to its clients in both public and private sector.
Case description:
Vadis wanted to have a better view on its huge base of leads and its opportunities. Since the traditional way of reporting lacked functionalities to properly aggregate the sales data into a clear and concise sales funnel, Vadis was looking for a versatile tool to create accurate weekly forecasts with very little effort. A selection of CRM solutions were made that had the capabilities of easily structure all customer relationship data and – more importantly – that contained an off-the-shelf and integrated BI solution.
Odoo was retained as the final solution because of its reporting capabilities, its user-friendly interface and last but not least the possibility to easily extend the solution with tailor-made solutions..
What are the outcomes?
"A first operational Odoo solution was set up in only a very few days and almost immediately proved its reporting value when we had to make the first opportunity forecasts and pipeline revenues. As we installed additional custom modules soon after that, we even gained bigger insight in the sales processes. CloudERP was instrumental to the success because they had the ability to quickly understand the business needs and its processes. We see CloudERP as a trusted advisor and are looking forward to continuing our partnership as we grow our business...",said Stefan Vanhelleputte Managing Director & Chief Financial Officer at Vadis S.A. / N.V.